Measurements due to predicted high temperatures
IN CASE OF HIGH TEMPERATURES
11/10/2022:
Early closure of the Machine Gallery
6pm closing of the ticket office
7pm end of visit
SAME DAY FIELD ACTION
FROM 34 DEGREES ONWARDS :
"Galerie des Machines": Stopping the activation of machines with aerial movement (Heron & Spider)
"Carrousel des Mondes Marins" : 1st level "The Seabed" stopped and maintenance of the functioning of the 2nd level: "The Abysses" and of the 3rd level: "The Surface of the Sea". All passageways remain accessible.
FROM 36 DEGREES ONWARDS :
Gallery: operation stopped & ticket office closed
Elephant: cancellation of scheduled trips
Carrousel: continue to operate if safety conditions allow
FROM 38 DEGREES ONWARDS:
Carrousel: stop operation & close the ticket office
Thank you for your understanding
The Galerie is a living space showcasing a veritable bestiary of machines.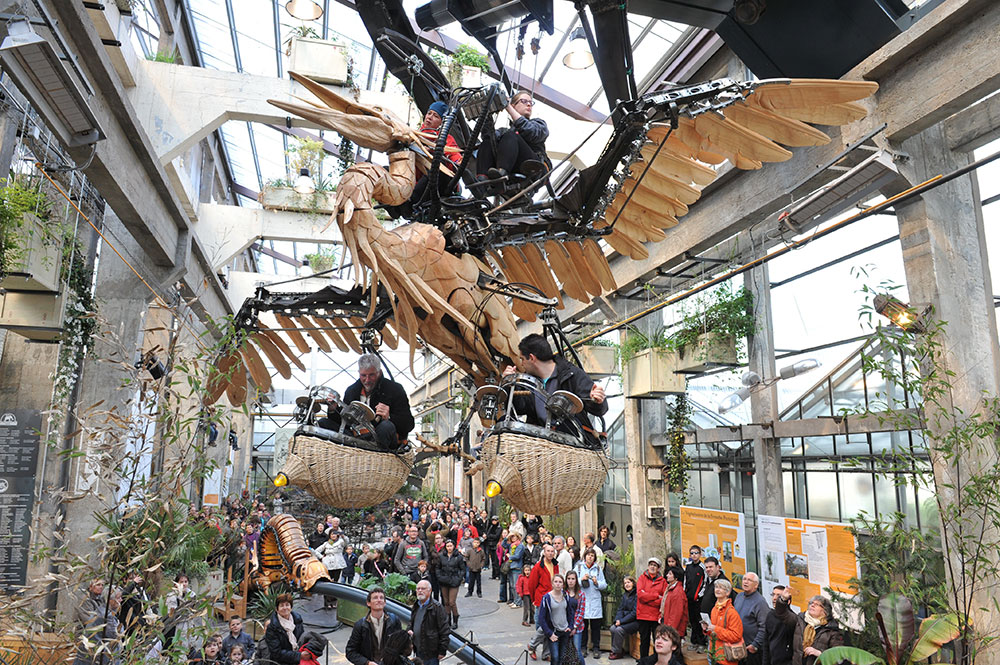 When this majestic animal goes out for a walk, it is like architecture in motion leaving a steel cathedral.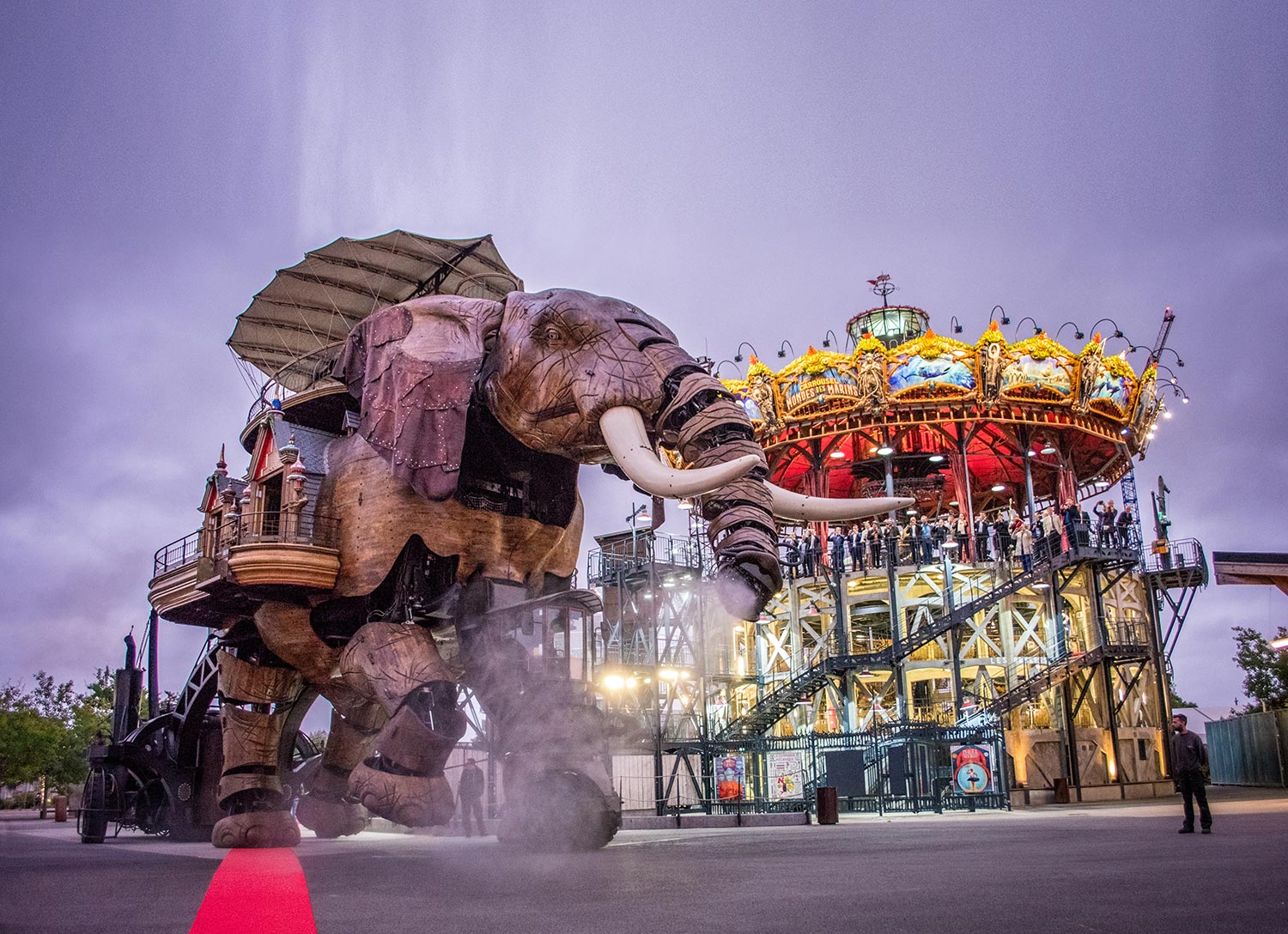 Located on the banks of the Loire river, across from the Musée Jules Verne, the Carrousel des Mondes Marins seems to have been born in the belly of the Île de Nantes,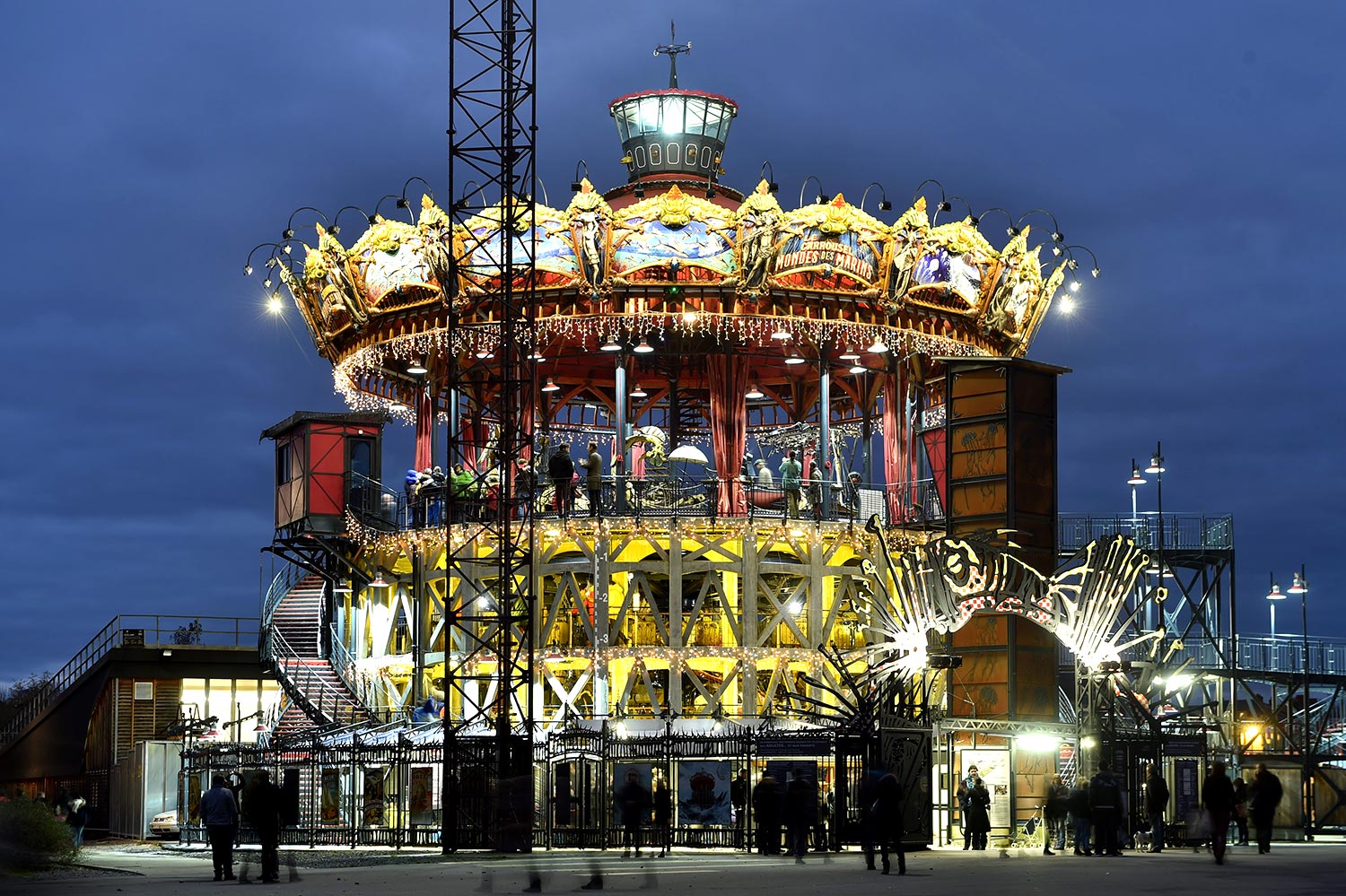 Opening hours
Ticket office
More about prices and access
to the ticket offices
How to get here?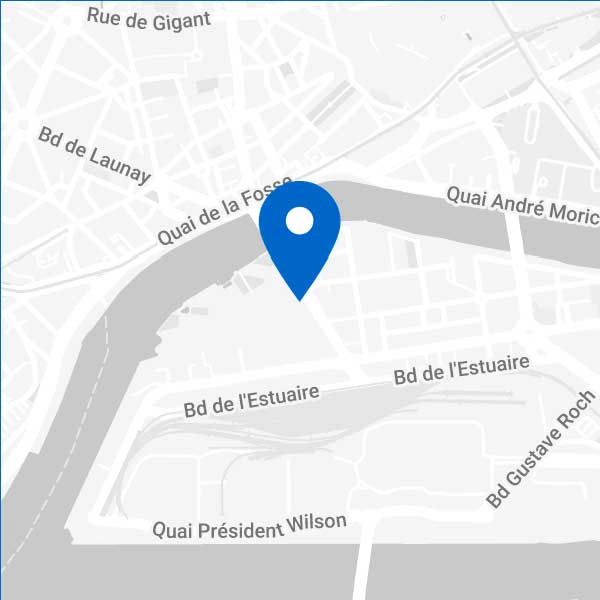 Why not take public transportation, with TAN?
Arrêt de tramway Chantiers navals, ligne 1.