Access
Les Machines de l'île
Parc des Chantiers
Bd Léon Bureau
44200 Nantes
GPS : 47.206472 / -1.564297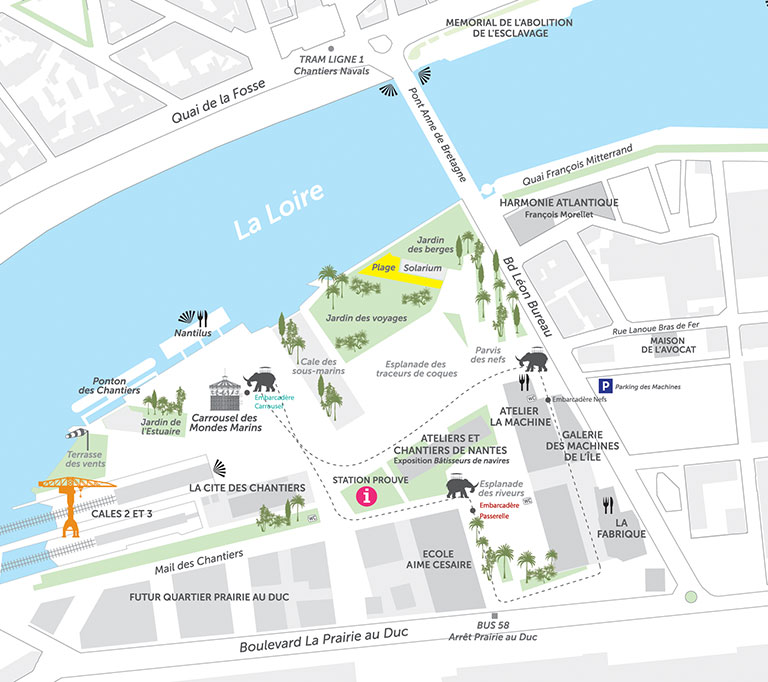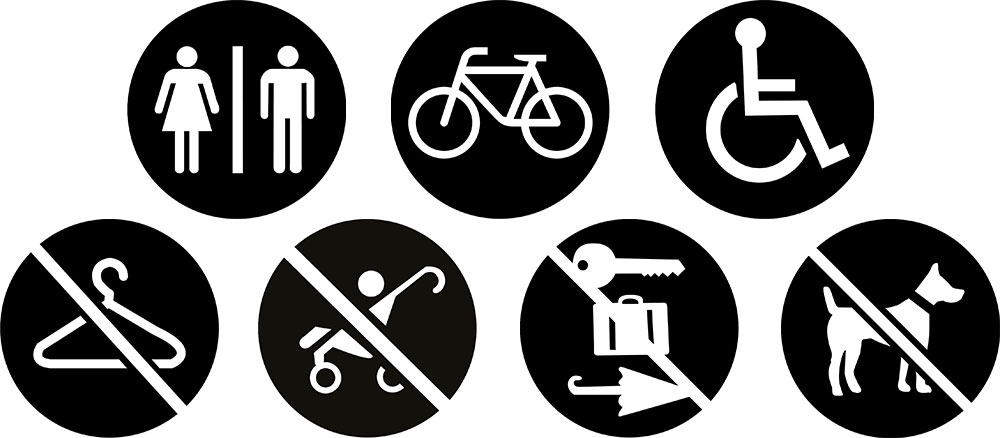 Access to the Terrasses de l'Atelier, the Grand Elephant tours, the Carrousel des Mondes Marins and the Galerie des Machines is prohibited to dogs, except for assistance dogs.
---
Under national security mesures plan*:


Coming to Nantes
By TGV high speed train*
– Paris: 2 hours (20 trains per day)
– Roissy Charles de Gaulle airport: 2 hours 50 minutes
– Lyon: 4 hours 20 minutes
– Saint-Nazaire et la côte d'Amour : 33 minutes
* times are indicative of fastest trip
By airplane
– less than 2 hours from the major European cities
By car
– Motorway A11 from Paris
– Motorway A 83 from Bordeaux
– Route RN 137 from Rennes
– Route RN 165 from Vannes
– Route RN 249 from Cholet
Coming to Les Machines de l'île
By tramway
– Tramway ligne 1 : arrêt "Chantiers Navals"
More info: www.tan.fr
By bike
– Station Bicloo n° 43 : Machines de l'île
More info: www.bicloo.nantesmetropole.fr
Car parks
– Pay parking lot Les Machines
– Paying place on Bd de la Prairie au Duc
– Free parking lot: Quai Wilson
---
*In order to ensure the safety of our visitors, Les Machines de l'île are strictly applying the security measures decided by the french authorities. Les Machines de l'île are fully opened. It is strongly recommended not to bring suitcases and luggages. Luggages and items are not allowed. Please accept our apologies for the inconvenience and delay which may be caused by the extra security checks at the entrance.