The Galerie is a living space showcasing a veritable bestiary of machines. The machines built in the workshops of theatre company, La Machine, are tested in this lab.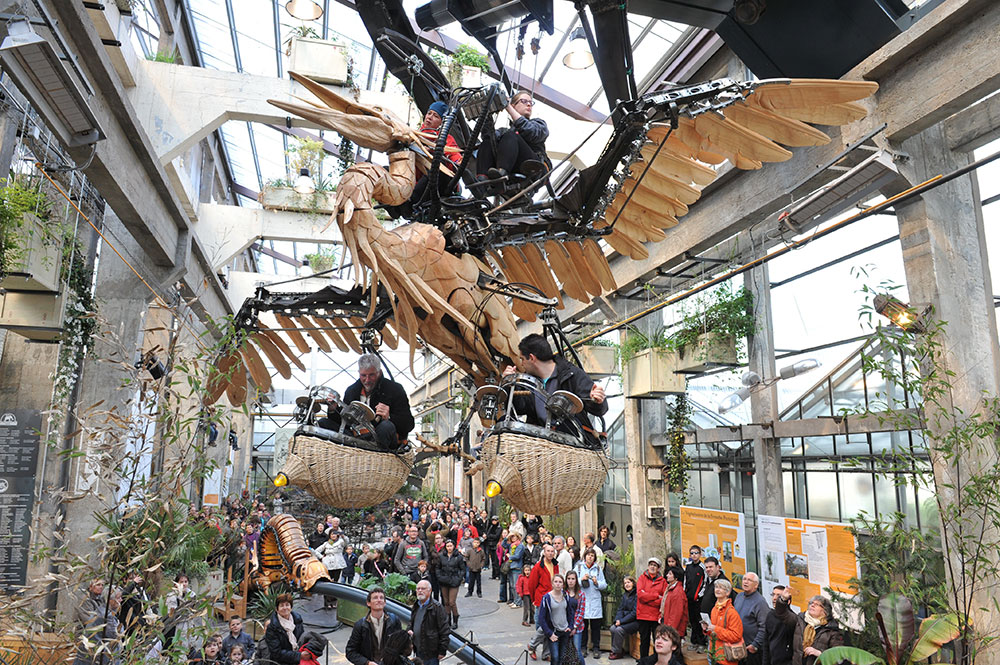 During the visit, the machinists will explain the history and workings of these strange creatures and breathe life into the imaginary world of the Arbre aux Hérons, major project of Les Machines de l'île.
In 2019, a Sloth joins the first prototypes to populate our tree!
Since 2018, the crucial prototypes for the studies of the Heron Tree are set up in the Galerie. A large 1:5 scale model of the trunk, branches, struts, and roots will be exposed. And you can discover the first elements of the mechanical aviary: a giant hummingbird gathering nectar from a flower, and a flock of wild geese.
High up in the rafters of the Galerie des Machines, you can see a Heron with an 8 meter-long wingspan soaring gracefully and a mechanical Spider awakening and climbing along his threads. Then it's Giant Ant's turn to make his entrance. Real plants grow next to mechanical ones, creating a canopy for the animals… and, you might be invited to climb in and control one of them!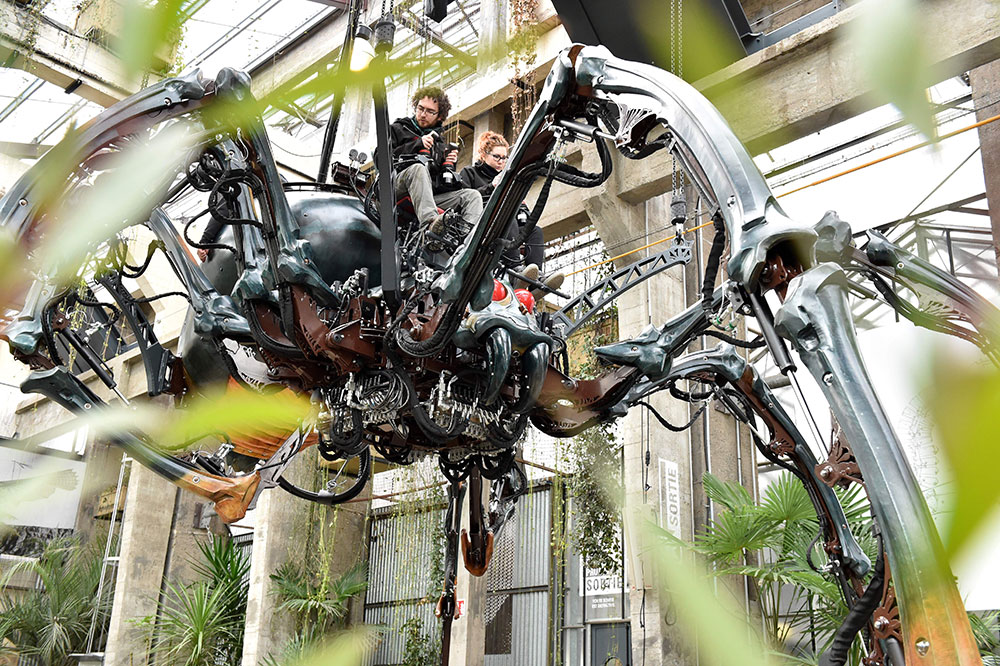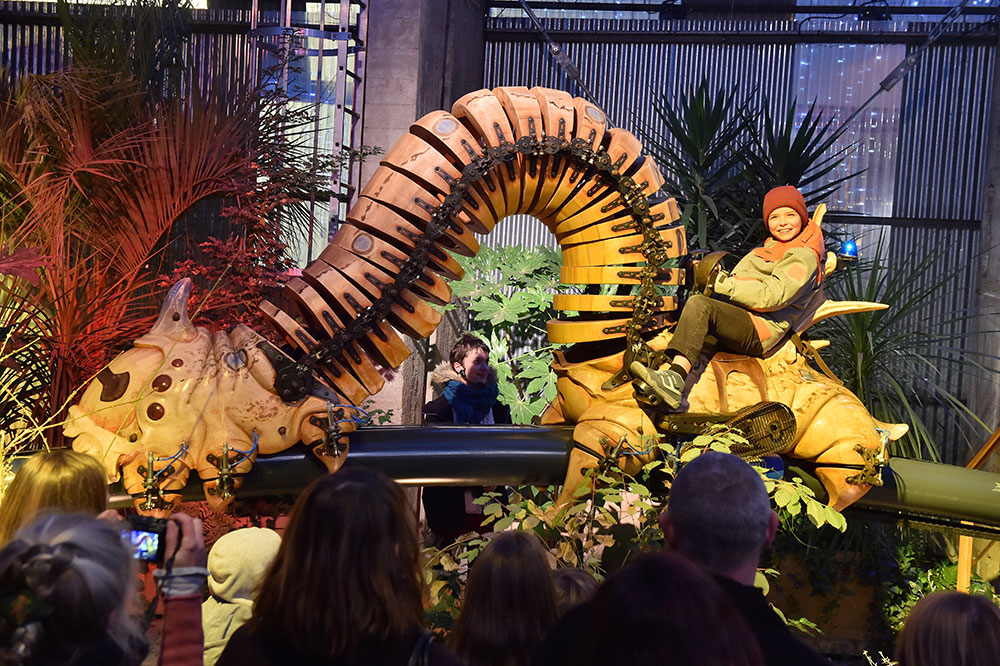 From the very first sketches to fully functioning machines, the entire creative process is on display in this Galerie/laboratory. It shows the construction of the Grand Éléphant, the Carrousel des Mondes Marins and the ongoing research being done for the Arbre aux Hérons.
The European Flight Test Centre
This wind tunnel flight simulator used to test all the amazing flying machines is unique in the world. A machinist takes the control of a "flying flea", put on its seat belt, helmet and goggles, and flies at speeds of more than 100 km/h.
Opening hours
for the Galerie
Ticket office
of the Galerie
More about prices and access
to the ticket offices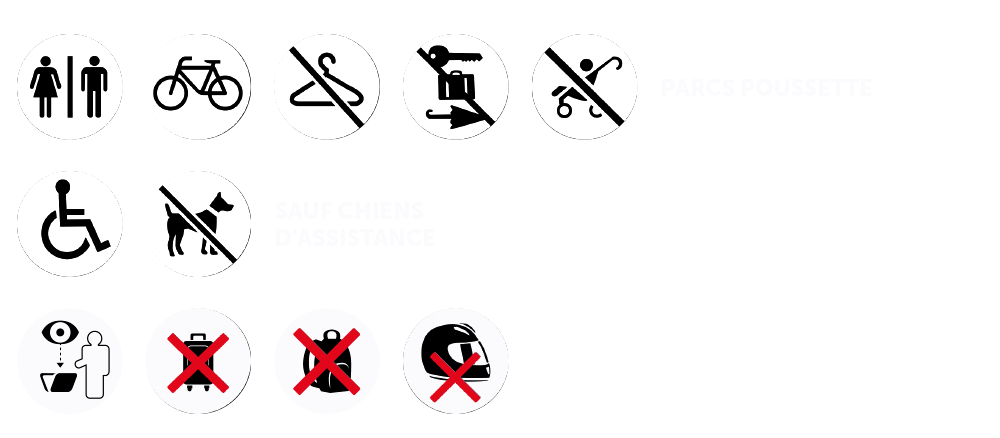 How to get here?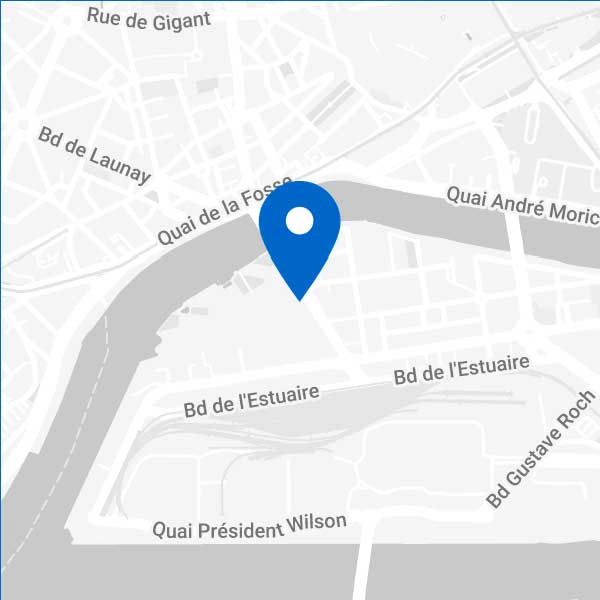 Why not take public transportation, with TAN?
Arrêt de tramway Chantiers navals, ligne 1.